Wrought Iron Furniture in Frisco, TX
Durable, appealing and functional are just a few terms that perfectly describe wrought iron. It's a regal yet resilient material that quickly becomes a fixture on any property where it's installed.
Whether you've dreamed of a custom iron gate to boost your home's curb appeal or you need an entire set of wrought iron furniture for your bar or restaurant, North Dallas Wrought Iron Doors LLC is qualified to design and build your custom wrought iron pieces. No matter what you can dream up, we can bring it to life, always delivering high-quality products and best-in-class customer service.
We have extensive iron fabrication capabilities. From furniture to wrought iron gates and fencing, we design, manufacture and install custom pieces made according to your exact specifications. Each piece reflects your personality, character and lifestyle, and is built to last with premium materials and time-honored fabrication techniques.
We're also the team you can turn to for wrought iron repair. Whether your entry door, fence, furniture, gate or any other wrought iron fixture is starting to look the worse for wear, our repair services restore them to beautiful, original condition. No job is too big or too small, and we ensure unparalleled quality with every project. Contact us today to learn more about our capabilities and to discuss your project with us.
We're proudly locally-owned and -operated, a fixture in the North Dallas community.
We pride ourselves on our commitment to quick turnaround times and affordable prices
Our extensive wrought iron repair capabilities include trailer and axle repair.
Our team includes certified welders who are experts in working with wrought iron.
Providing iron fabrication and wrought iron repair to the following areas
The Colony, TX | Frisco, TX | Hebron, TX | Plano, TX | Carrollton, TX | Richardson, TX | Highland Park, TX | Dallas, TX | Flower Mound, TX | Denton, TX | Krugerville, TX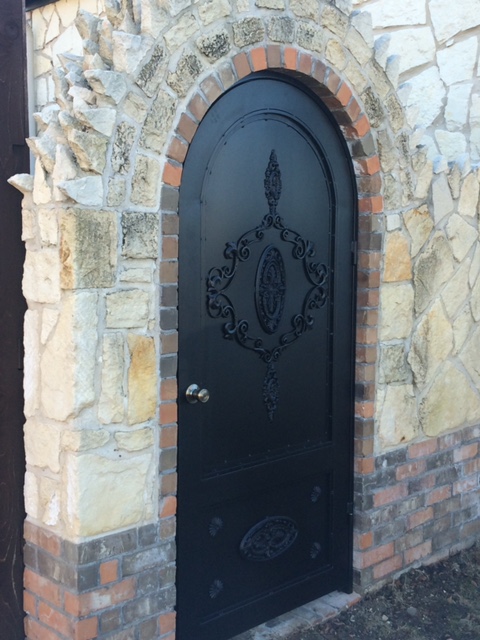 Delivering Excellence in Ironwork
For more than two decades, North Dallas Wrought Iron Doors LLC has been fabricating, installing and repairing wrought iron functional and decorative pieces, delivering superior craftsmanship with every project. Contact us today for a custom quote.
Call Us Today!